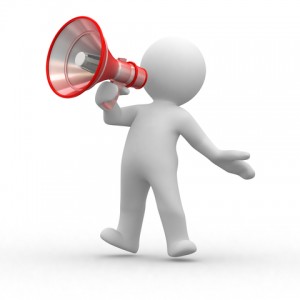 Last week, we looked at the value of managing your Inner Critic by talking back. Easier said than done, right? But a few simple tips from my ebook (Talk Back To Your Negative Self-Talk) can help you get your own personal Inner Critic off center stage.
We know from neuroscience that our brains are wired to pay five times more attention to negative messages than positive. Your Inner Critic loves to glom onto negative messages. But you can rewire your brain in a different direction. With a little effort and practice, you can distract your Inner Critic from those negative messages.
Tip #1 Surround yourself with people who believe in you and are willing to say it out loud.
There's no shortage of people who believe in you and want to see you happy. You just have to find them. Make it a point to spend time with people navigating the same challenges you're facing. Seek out the people who always have an encouraging word. Stay connected to them. Create a mastermind group of people you can call on when you need a boost.
When you spend more time with people who share positive messages, they feed your self-confidence, make the scary future feel safer, and make you happier, which neuroscientists agree increases your likelihood of a successful and satisfying life.
Tip #2 Neutralize messages from people who sound too much like your Inner Critic.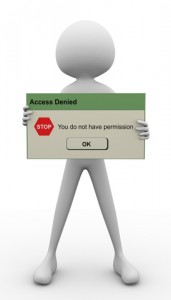 You don't always have the luxury of walking away from the naysayers in your life, especially if you're married to him or her (or if he or she raised you!). But you can usually limit their opportunities to put you down. People who put you down are sometimes just trying to rile you up. Don't take the bait. Accept negative messages with confidence and composure. Eventually, those messages will no longer stir up your brain and you'll find it easier to block them. The time will come when instead of feeling stress hormones flooding your brain at a negative message, you'll automatically respond mentally with a positive message. That's when you begin to feel you can overcome any obstacle and achieve your dreams.
Tip #3 Make a daily list of everything you do well.

One of t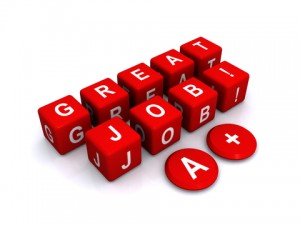 he keys to silencing your Inner Critic is reminding it that you are, after all, pretty good at what you do. Each day, make a list of what you did well that day. Post it where you can see it. If it helps to hear it, read it out loud. If you can't think of anything, keep thinking! It could be as simple as, "I kept my cool when that driver tried to cut me off," or "I learned a new card game today," or "I helped a co-worker."
If you get in the habit of turning your thoughts down positive pathways, it gets easier to ignore negative input, which means those negative pathways become grown over. You can't go down opposite pathways at the same time, and your brain will choose the path that gets more traffic. Your job is to make sure your Inner Cheerleader map gets more traffic and becomes your default route.
Here's another reason: Our brains are highly tuned to status. Every moment of every day, our brains are scanning the environment and gauging where we stand in the pecking order of our world. When you get an emotional boost from learning something new, mastering a new skill, or just hearing a compliment, that's your brain noticing that your status has just improved. When you suffer a status setback (someone beats you at tennis or golf, or takes a potshot at your ego), you get that bruised feeling that comes with diminished status. It undermines your self-confidence and leaves you more susceptible to believing your Inner Critic.
The good news is, we don't actually need other people to boost our status or our self-esteem. Your brain doesn't distinguish between self and others when it comes to status. Figuring out a puzzle or a winning at solitaire gives us the same pleasing little emotional boost as besting someone else. You can raise your brain's perception of your status by mastering a new skill, tackling a new project, or finishing one in record time—even just getting to the gym. It all counts. Success is a great force in helping you get off the negative self-talk expressway, effectively silencing your Inner Critic.
Let me know how these tips work for you, or share your own favorite Inner Critic Silencer. Please leave a comment with a few words about what works for you.
Molly Rose Teuke