"It is no coincidence that the word 'miser' is etymologically related to the word 'miserable.'" 
          —Christian Smith, co-author of The Paradox of Generosity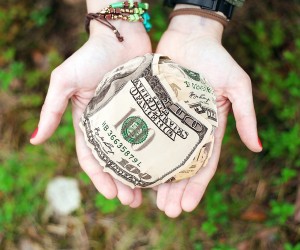 In the weeks leading into the holidays, we heard a lot about the science-proven benefits of gratitude. Neuroscience tells us it makes us happier, healthier and more successful.
There's another g-word that's worth discussing as we wind up this holiday season and move into the new year. That word is "generosity."
Today, we'll take a look at how the money aspect of generosity can change our lives by making us happier. Next week, we'll look at how volunteering can elevate our game by creating a solid base for achieving our New Year's Resolutions.
What happens to us when we give?
In a series of clever studies run by Michael Norton and his colleagues at the University of British Columbia, Vancouver, people who were given $5 or $20 and told to spend it on someone else consistently rated their happiness level as increased compared with another group given the same amounts and told to spend it on themselves. There was no increase in happiness levels in people who spend the money on themselves,
Given the scientific evidence, why don't we give more money away? It's not that we don't have it. It's a puzzle of the human experience that, according to UCLA-Irvine researcher Paul Piff, increased wealth tends to increase our sense of entitlement and decrease our sense of compassion.
The brain's reward mechanisms operate in curious ways. Princeton's Daniel Kahneman, winner of the 2000 Nobel Prize in Economic Sciences, has demonstrated convincingly that losing a sum of money makes us feel much worse than gaining an equal amount. In other words, the pain you feel at losing a twenty dollar bill is much stronger than the pleasure you feel at finding a twenty.
By the same token, you might imagine that earning $20 feels better than giving away $20. But here's where it gets interesting, because a notable series of cross-cultural studies run by Norton and his colleagues suggest that the opposite is true. "Almost everywhere [in the world] we look, we see that giving money makes you happier than keeping it for yourself," said researcher Michael Norton in a 2012 TED Talk.
The sum doesn't matter

It doesn't m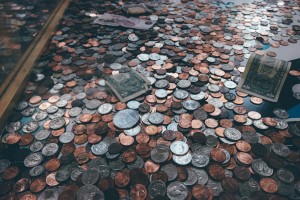 atter how much we give. Studies by Norton and colleagues showed no distinction in happiness levels based on the amount spent. "It doesn't matter how much money you spend," he says. "What really matters is that you spend it on somebody else rather than on yourself." Are you getting the picture that the holiday season derives at least part of its glow from the act of giving? Not exactly headline news, but it's nice to have it borne out in scientific research.
Another post on this blog site explores Shawn Achor's notion that increased happiness brings increased success (not the other way around).  Another study by Norton and his colleagues seems to bear our Achor's contention. They ran a version of the "spend it on yourself versus someone else" study with a group of pharmaceutical sales teams in Belgium and with a league of dodge ball teams. Individuals in participating teams were given a sum of money; in some teams they were told to spend it on themselves, in others, on a teammate. The teams where participants spent it on others did consistently better. The sales reps significantly outsold their counterparts, and the dodge ball teams significantly increased their winning percentages.
Was Grandma right?
Given the impact of financial generosity on happiness and success, it seems your grandmother was right: "To give is better than to receive."
Improving your life might be as simple taking that other G-word more seriously. You can test this out for yourself: Keep a giving log, noting the sums you give away in some form or other, and how it makes you feel—both in the moment and after you've done it.
If you enjoyed this article, please 1) share it and 2) leave a comment below.
Thanks.
Molly Rose Teuke